Hiking the Knobstone Trail in Southern Indiana
A fat guys perspective of the Knobstone Trail in Southern Indiana.
I am not an experienced hiker and only recently started hiking in an attempt to lose weight and control my Diabetes. It turns out the best possible thing you can do if you are type 2 Diabetic, is to take a walk.
I started walking a little around my neighborhood and one day a friend invited me to hike in the Charlestown State Park. It has six trails that range from six tenths of a mile to the longest which is 2.6 miles. If you are a beginning hiker, this is a very good place to begin. The trails are well maintained and have bridges, steps and an occasional bench if you need a break. Trail #2 is the shortest and easiest. I haven't hiked all the trails but trail #4 is the longest at 2.6 miles and is a challenge if you are a beginner. A hiker in good physical condition will have no problems. The first time I hiked trail #4, I was passed by a grey haired man running on the trail while I was having a difficult time dragging my fat butt back to the car.
After a few weeks of walking these trails and walking around Jeffersonville, IN my friend suggested walking the southernmost section of the Knobstone trail. He had walked a portion of the trail, from Deam Lake to the four mile marker and back but hadn't completed the section.
We parked a vehicle at Deam Lake Trailhead and drove to Jackson Rd Trailhead because I wanted to walk downhill as much as possible. It turns out that just because there is a large sign saying Knobstone trail at the parking lot, that doesn't mean this is the actual trail. The Clark State Forest has over ninety miles of horse trails and we managed to get started on one of those and exited the trail at Mountain Grove Cemetery in Memphis, IN way east of our intended destination. Luckily my Mom lives nearby and she picked us up on Bartle Knob Road and returned us to one of the vehicles.
Since that time I have been determined to walk that section of the Knobstone Trail which is about five miles. Last Friday, May 15th 2009, I decided to give it a try. I parked at Deam Lake and had Mom drop me off on Bartle Knob road where the Trail crosses. I hadn't been able to figure out where I went wrong leaving from the trailhead parking lot so I just started from a place I knew was part of the trail.
The first mile from Bartle Knob road to mile post #4 is a killer. It is very steep down and then very steep with switchbacks back up. After mile post #4, the trail becomes a very pleasant walk with mostly downhill grades. You basically follow a ridge down to the Deam Lake trailhead. There is one steep portion and you have to cross a small stream but overall it is gentle and a pretty easy hike. I don't walk very fast so I was in the woods, three and one half hours. Hikers that weigh less than three hundred pounds can probably do much better.
I bought a map of the Knobstone trail at the Office of the Clark State Forest, it is a very nice map and only cost $4.
Wednesday, May 27th 2009
Today, I decide to tackle the twelve mile section of the trail between Jackson Road Trailhead and the New Chapel Trailhead. I was a little apprehensive because I wasn't sure I was ready to hike quite that far but I had the time and opportunity to go, so I did.
The trailheads except for the Deam Lake Trailhead at mile marker 0, have all been on top of ridges and you have to walk down a significant hill to reach the trail. I understand why, because you have to have parking that is easily accessible to cars but it really sucks to climb a hill at the end of a long and tiring hike. It makes me really happy to finally see my vehicle.
I walked about five miles and most of it was relatively easy except between the fourteen mile marker and the thirteen mile marker there is a very steep portion that has steps cut into the trail, then you cross a log over a small stream and then straight back up to the other ridge.
After about five miles, it came a thunderstorm with striking lightning. I didn't mind the rain because I had packed a raincoat but the lightning was a deal killer. When I crossed one of the paved roads in the Clark State Forest, I called and got picked up. I don't know the name of the road but it is the road that passes the Fire Tower.
One day, either over the weekend or next week, I will try to find time to finish the section.
Labor Day Weekend, September 4-5th 2009
My first overnight Backpacking Trip, Epic Fail or Limited Success? You decide.
I have been wanting to complete the section of the Knobstone Trail between Chapel Hill Trail head and Jackson RD trail head. I started it once but striking lightning and torrential rain intervened.
My original plan was to park at Knobstone Trail Deam Lake Trail Head, get a ride to Chapel Hill trail head, walk twelve miles yesterday and then six this morning.
I got a late start so I decided to begin at Knobstone Trail Leota Trail head, camp near or just past the New Chapel Trail Head and walk twelve miles Saturday to Jackson road Trail Head. Obviously from the title of this post, things did not go as planned.
Mom dropped me off at Leota trail head just after 1 PM. I still have a lot to learn about backpacking so my back pack was way too heavy. After about the third hill, I was very tired so instead of walking seven or eight miles and camping near New Chapel trail head, I camped at the 19 mile marker. Great site BTW, got up this morning, called my Mommy for a rescue pick up and walked the 2 1/2 miles or so to the Knobstone Trail parking lot at New Chapel Trail head.
It probably doesn't qualify as an Epic fail, no one got hurt and it didn't involved any rescue helicopters but it isn't an Epic win either.
I learned a lot.
I can't do 12 miles in a day with a heavy pack.
It takes a lot more water than I expected and it is difficult for me to view water as a scarse commodity.
Ramen noodles aren't very filling.
When you lay down with just an army blanket and the tent floor between you and the ground and it feels like a feather bed, you are really tired.
After Midnight, the feather bed turns back into hard ground.
Coyotes are very loud.
Purell hand cleaner is helpful in starting camp fires.
I can make camp coffee but it sucks.
Cracker Barrel coffee & breakfast taste much better after hiking.
The Knob Stone Trail between Leota and New Chapel Trail Heads contains two hills that are absolute killers, luckily they are early on traveling from Leota Trail Head to New Chapel. My impressions may be influnced by the weight of my pack but the second one is tough regardless. It begins with numerous switchbacks and then a LONG slow grind up a ridge. About halfway up you will believe you are nearing the top and might decide to struggle on and rest when you get there. Bad idea, in my opinion, just to let you know.
There are three recent tree falls across the trail. The first one isn't bad, just look down to your left because the trail switches back to the left and you can just walk along the tree down to the trail. The next on is giant tree and you will just have to navigate the best you can. I crawled under. The third is a small tree and I just pushed it down and stepped over.
In the middle of this section, there has been quite a lot of AVT use. It has rutted out a few places but most places it packed the trail down and made a nice wide path to walk.
There is a sweet campsite near the 19 mile marker and another pretty nice one near the 17 mile marker. If I remember correctly, there was a nice campsite near the Leota Trail Head but I wasn't thinking about camping yet, so I may easily be mistaken.
If you decide to walk from the New Chapel trail head parking out to HWY 160 to meet your Mommy, there is a big black dog that runs out and trys to bite off a large chunk of your posterior. If you yell at him and make jabbing motions with your walking stick, he reconsiders.
I plan to walk the entire Knobstone trail one Section at a time.
October 3rd 2009,
I have been taking a backpacking class a The Trail Store in Louisville, KY it is free and consists of four evenings, a shakedown hike and an overnight trip. We had our shakedown hike today and the overnight is scheduled for the 24th and 25th. If you have or develop an interest in backpacking, I highly recommend this class.
I am slowly but surely knocking out sections on the Knobstone Trail, Friday I walked a portion of the trail north of the Leota trailhead. I walked with a friend that was staying overnight, but I just walked in, fixed a little lunch and walked back out, just under four miles but two of the miles were straight up and the other two were straight down.
There is a really nice camp site at the top of the first hill north of Leota Trailhead but my friend wanted to go a little farther before he camped. The campsite he chose was about halfway between the 26 & 27 mile marker. It was off to the right just before crossing a small branch, fairly level with a spot where someone had previously built a fire.
I will update my adventures on the Knobstone Trail as they occur.
Oct 14th 2011
I didn't realize how long it had been since I updated this page. I post on FaceBook and make short videos on Youtube and this page slipped through the cracks, so to speak.
I still haven't completed the Knobstone Trail but have made three attempts. With each attempt, I improve, my pack weight is less and I gain experience. I believe I can do it start to finish this fall/early winter.
Here are a couple short videos of the Knobstone Trail and one of the KY Derby Mini-Marathon. The Mini was a piece of cake compared to the Knobstone trail.
Just in case you are wondering if the walking helps here are two photos. One from 2005 or 6 and one from 2011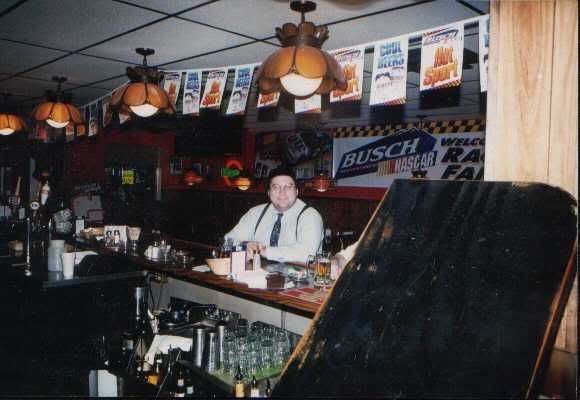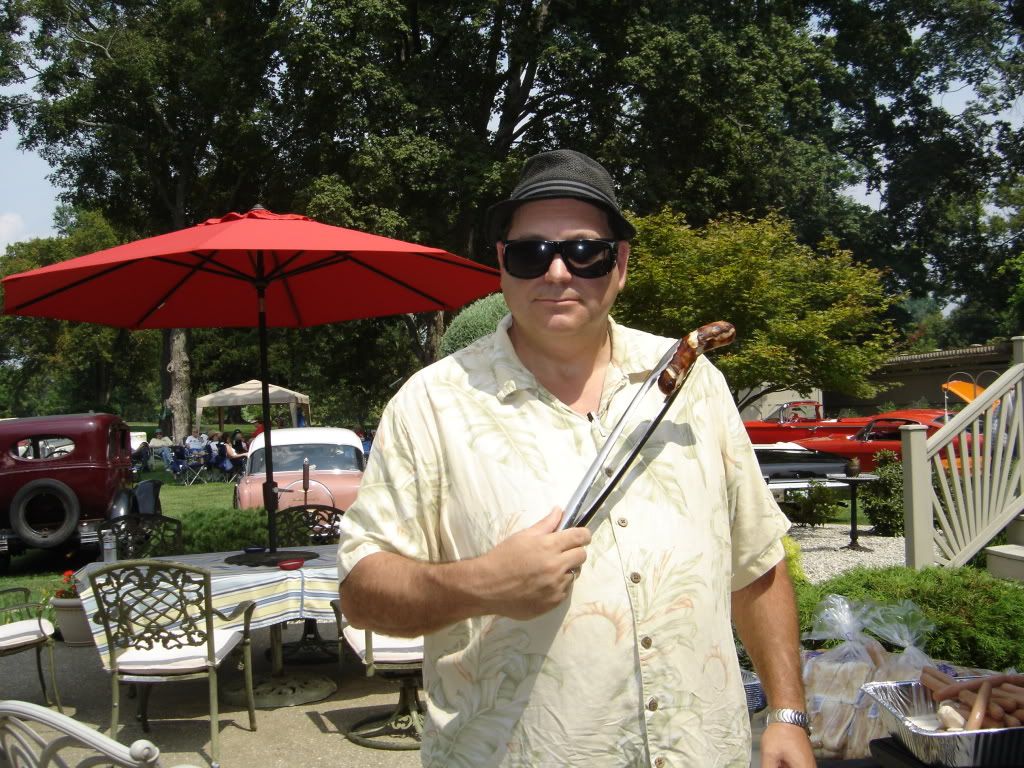 Leave Hiking The Knobstone trail in Southern Indiana page and visit my hompage