Photos of the Riverside Cigar Shop and Lounge Grand Opening, Jeffersonville, IN 47130
Here are a few photos taken at the Grand Opening of Riverside Cigar Shop and Lounge. It is downtown Jeffersonville, IN at the corner of Spring and Market Streets. 812-284-6198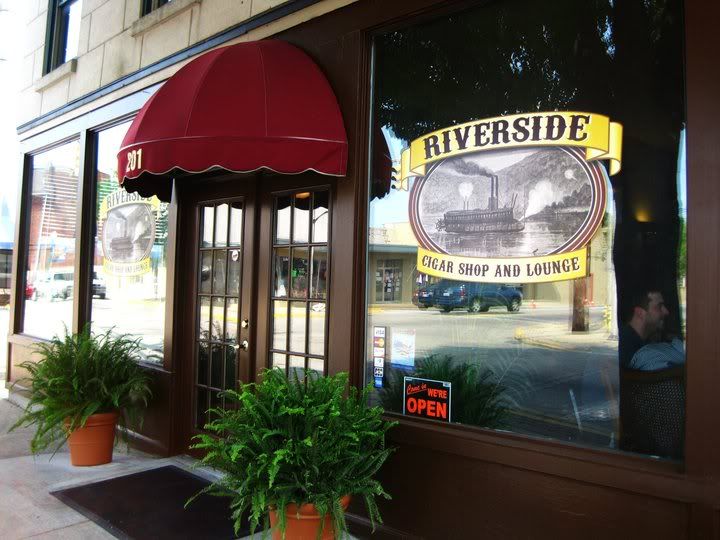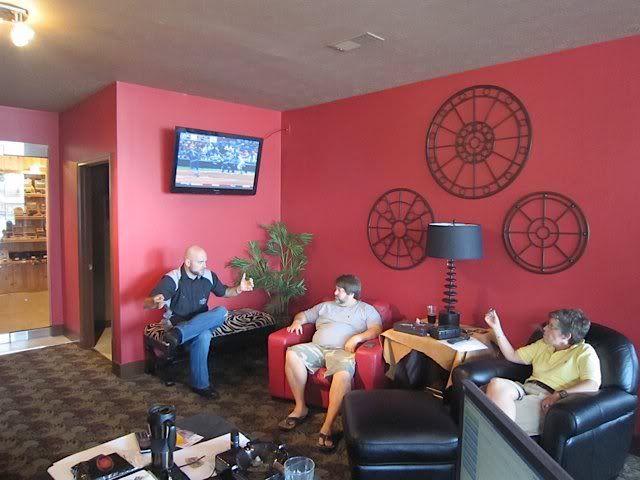 Sonya and I are in this photo, it is a nice picture of the back of Sonya's head. I am the fat guy in the straw hat.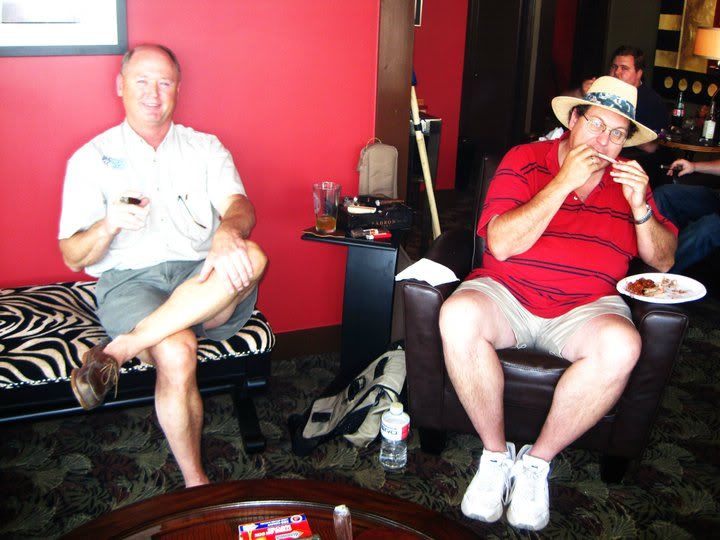 Steve Hutchinson and I, the ribs were pretty good.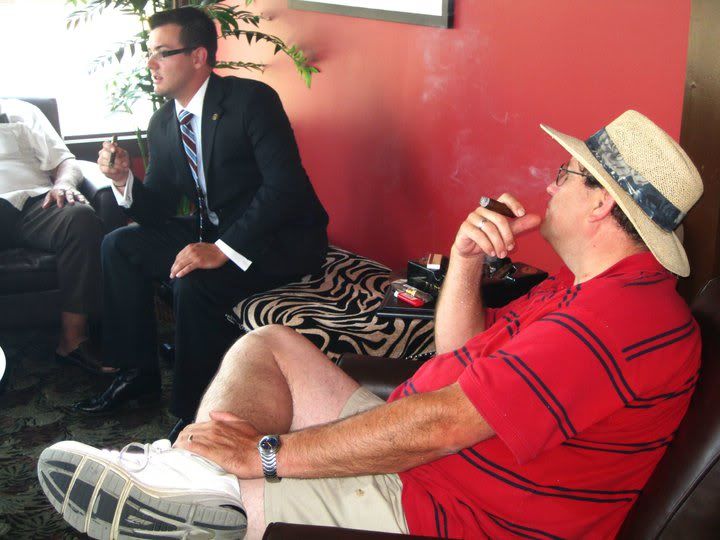 The suit is an Oliva Sales Rep, I forgot his name. There were two Oliva Reps, one was Ian Hummel, who covers Ohio and Kentucky if I remember correctly. I got the impression this is a relatively new guy, I want to say his name is Chris but that is probably wrong, he covers Indiana and Michigan.
I was gone by dark but I think the party went on for a long time.
The Cigar Shop is open 11 AM to 11 PM and yes, you can smoke inside. They are connected to a small but very nice bar and when the bar is open, you can get drink service and food from the bar menu, which is quite reasonable and everyone says the hamburgers are good.
They carry cigars for every budget. My current fav is a La Flor Dominacana Digger. I don't remember the name but it about a sixty ring gauge and a foot long. Its pricey so I only smoke it when houses are selling but they have some two and three dollar cigars suitable for current market conditions.
Update 11-27-2012
Things are moving along nicely at the present time. the adjoining bar has closed but Jeff is reopening it in early December if everything goes as planned. The bar will be named Match which you might think is a pun about lighting cigars but the business plan is to match a bourbon to your favorite cigar. The interior decorating is complete and very nice. They will have a small menu, which I have not seen and would be subject to change based upon customer preference.
Stop in for visit if you are in Jeffersonville. The Ice rink is open across the street and will be open for two or three months.

Riverside Cigar Shop and Lounge Jeffersonville, In on Facebook